Spray Foam Solutions of Erie
Providing Meadville Pa, Jamestown Ny and the Tri-State area with permanent and environmentally friendly energy solutions.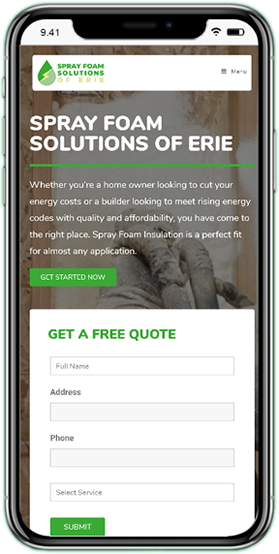 Based out of Erie, Pennsylvania and serving Meadville, Jamestown, Cleveland, Pittsburgh, and Buffalo, Spray Foam Solutions of Erie offer low cost, energy-efficient insulation solutions for residential and commercial applications.
Spray Foam Solutions experienced a decline in progression of their business as a result of their old and outdated website. Identifying this loophole, Spray Foam enlisted Smartecniqs to build a new and modern website to showcase their newly updated service offerings. To get this done, We designed an Informational website for them.

Overall, the combination of these approach resulted in a professional website design, that allows for easy information propagation and means to contact the business easily .