Grow your business by maximising ROI from Pay Per Click Campaigns
Grow your business and sell more by connecting with customers in need of your products and services. With pay per click advertising campaigns you can target your audience in search results and wherever they are on the web which can ultimately increase your traffic, leads and sales. PPC is very effective and cost efficient because it allows you to target your most qualified audience and you are not charged until someone clicks on your ad.
Adwords campaign as presented by google may appear or seem very easy to setup but only a well trained person with experience can manage and optimize ads for conversion so unless you are versatile in running a PPC management campaign, you should outsource it to get optimal return on your investment.
Our experienced PPC ad specialists uses strategic targeting to get clicks that will grow your business instantly by following a well planned adwords campaign management process that includes activities such as: Keyword analysis and grouping, Campaign outlining and identifying efficient ad groups, Budget management and circulation through AdWords bidding, Text ad production and optimization, Campaign tracking and analysis.
There are various types of PPC campaigns we run for our clients. Depending on your specific goals, a campaign can be propagated on a single channel or on multiple channel some of which may include:
Search Ads
Display Ads
Video Ads
Remarketing Ads
Search Ads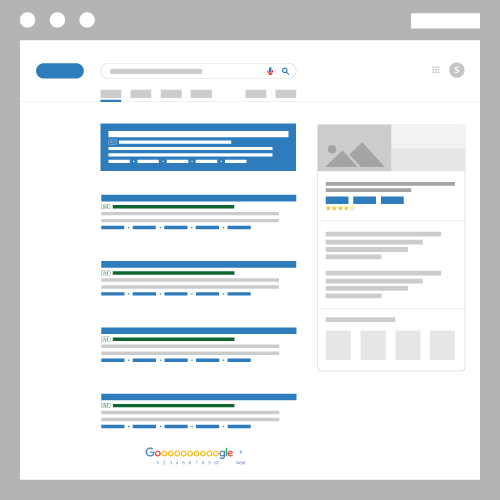 Research reveals that 92% of customers admits that they search the internet for information about a business before making a purchase decision. With google search ads you can pitch your business offers to these searchers which shows at the top of the search engine results and you are charged only when the ad is clicked.
Display Ads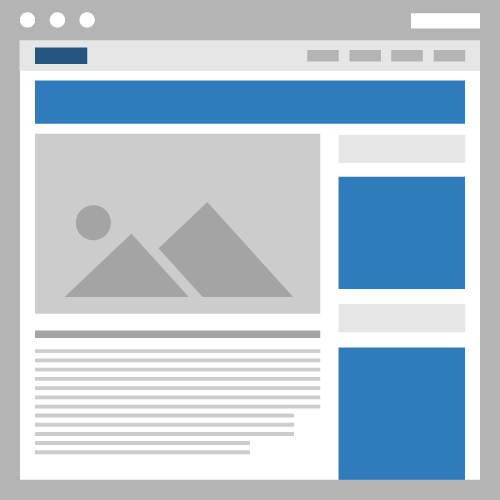 Display ads are placed all over the internet and can effectively increase your brand awareness. Our targeting strategy increase the effectiveness of your display ads because We ensure your ads are shown only on specific websites relevant to what you are selling, where your prospects can be found.
Video Ads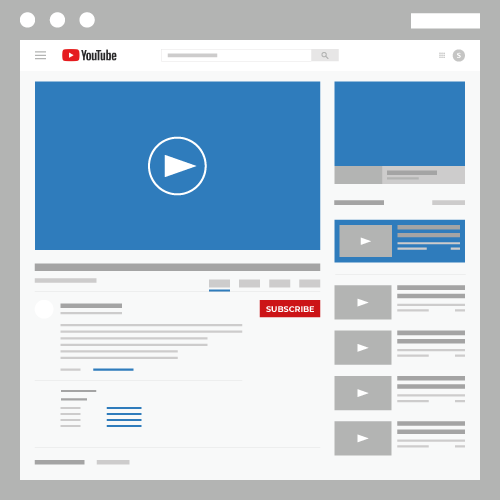 Statistics from 2017 show that one billion hours of video content are watched on youtube everyday. Based on campaign goals we would include a video channel to showcase your ads. And we will target users based on their age, location, demographics and interests such that only your ideal target customers will view the ad.
Remarketing Ads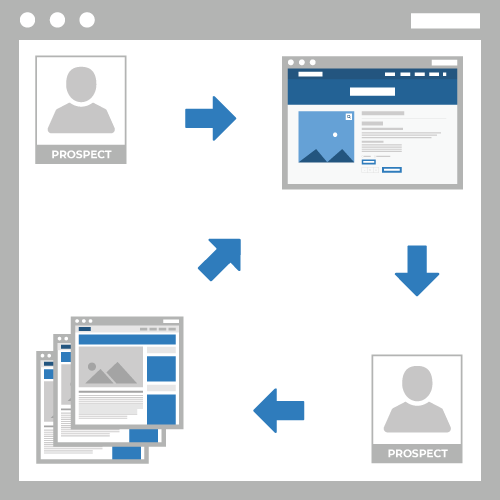 Statistics show that on average, only 2% of your website visitors will contact you. By placing a cookie on the visitor browser, Retargeting can help you track and reach the remaining 98% through showing your ads on other websites they visit as they browse around the web. This makes retargeting a very effective way to capitalize on ad spend.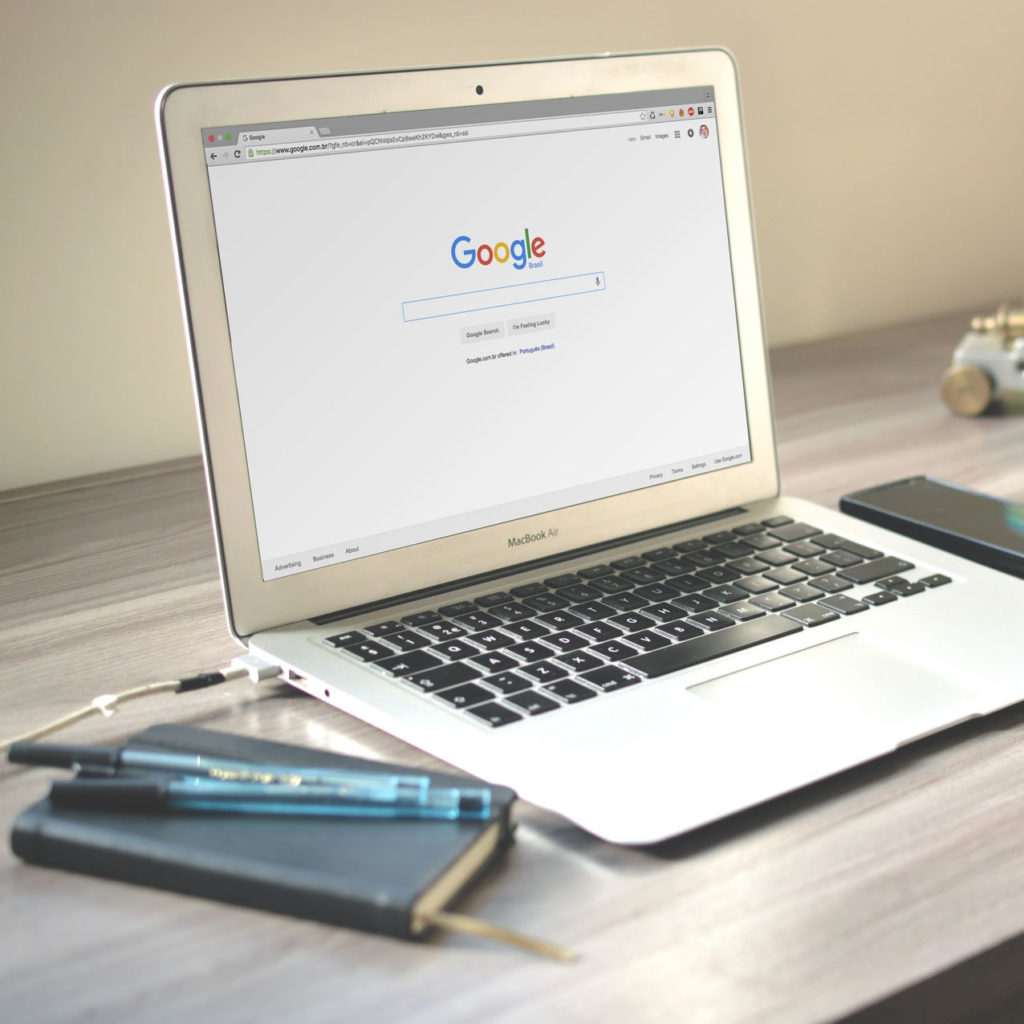 Adwords/PPC Management Services That Bring Results
Pay per click ads can change exceedingly fast in a day, so they must be monitored closely. We assign an Account manager and a team of Paid ad specialist to create the perfect strategy and implementation for your campaign to ensure that we execute the strategy and achieve the end goals which will lead to your success.
We understand that the foundational goal of every form of advertising is to generate a realistic return on investment which can either be in form of direct response or brand awareness. Because the success of your business also means the success of our business, we take time to focus on key factors of your campaign that will yield measurable ROI fast, while delivering quality website traffic and increased brand awareness for you.
The attention span of prospects when searching for services or products they need is very narrow so it is very important for your business to emerge amidst the top 10 search results on the first page. We ensure that all our advertising campaigns are optimised so that your ads maintain a very high quality score, with guarantees that they show at the top of search results. This is one of the many benefits you enjoy when you partner with us. Others may include:
Getting real Search Engine Marketing (SEM) and Pay Per Click (PPC) results requires a lot of effort and high level of expertise that is why we begin our SEM project execution from the planning and research phase. The first thing we do is to learn about your business and your target audience. Some other activities we engage in this phase includes: competition analysis, keyword research, goals alignment, audience profiling etc.
The project execution follows a structured procedure that helps us to deliver your project on-time and on-budget. Your project will be broken down into milestones and modular tasks which will be led by a dedicated project manager who will coordinate a team of experts and setup a business center for you so you have a centralised place to communicate and manage your project from beginning to end.
To grow your business, it is paramount to direct enough traffic to your website, the landing page and content of your website will ultimately convert the huge traffic to leads and eventually into buying customers. Research have shown that the best performing businesses and established companies are running successfully via effective PPC management solutions.
To maintain high level of transparency we adopted the Hybrid Billing pricing model where we charge a flat monthly fee for our services. All click charges are sent directly to your credit card, without any agency markup. This pricing model caters for our time, while 100% of your monthly PPC ad spend caters for the click charges that goes directly into advertising your business.
Our team of SEM experts have experience in getting quality results for our clients while maintaining steady flow of amazing return on investment. Over the years we have managed to optimize our methodology, process and framework which allows us to keep the cost low and affordable. We know that one size dosen't fit all so we offer different packages for our PPC campaign management which can be further customised to suite your specific needs.
** After first three months, all packages become month-to-month, decreasing to $200, $350 and $500/month, and include progressive monthly optimizations of ads.
Frequently Asked Questions
You can find answers to common concerns, questions and objections that you may have about the SEM process, offerings and service plans. If you did not find answers to your questions, you may
request a free consultation
How does SEM pricing work?
We charge a one time setup fee and we use the hybrid billing pricing model, where we charge a flat monthly fee for our services. All click charges are sent directly to your credit card, without any agency markup. This pricing model caters for our time, while 100% of your monthly PPC ad spend caters for the click charges that goes directly into advertising your business.
Is there a minimum term contract?
We advise to run your PPC campaign for an initial minimum of  3 months in order to leverage on accrued data for optimization purposes moving forward. Our pricing arrangement makes it very easy for you to enjoy our services, we work on a month-to-month basis without any closed contracts or cancellation fees. Our prices are competitive and the lowest you can find on the market.
What type of results can I expect?
The key performance indicators we keep an eye out for are amount of traffic to your website and visitor conversions. We regularly evaluate the amount of traffic that is directed to your website or that your website is receiving, and how many website visitors are actually converting into the desired result based on set goals.
How much traffic can I expect?
A specific amount of traffic cannot be stated because it will vary depending on some factors such as: 1) effectiveness of your campaign 2) your PPC advertising ad spend. The higher your advertising budget, the more results we can drive for your campaign.
How many conversions do you guarantee?
A specific amount of conversions cannot be stated because it will vary. We can track the amount of conversions by keeping tabs on the performance data of your ad campaigns and continually make gradual improvements to increase conversion.
Nonetheless, it is vital to note that there are other external factors which impact conversions and are out of our control. Some of them are product price, website destination, product quality, your industry vertical and the market you are competing in.
How expensive is advertising on search engines?
PPC advertising can get expensive because you will pay for every click that leads to your ads destination page. But the quality of traffic is very high because the searchers going to your landing page are already in need of your product or services, which makes it worth the price.
However we advise every client to figure out the average value of a customer for their business and identify how much they are willing to spend to acquire one customer. 
Knowing this will help you maintain a profitable margin in marketing endeavours.
What platforms do you run PPC ads on?
Our team is equipped and experienced to run PPC ads on all the major platforms but within the context of this plan we use Google Display Network. Where your ads can be eligible for placements on multiple channels.
How often do I get a report?
Our standard duration for sending out reports is monthly. You may also receive weekly reports detailing the activity completed and where we are along the campaign timeline.
Who will be working on my project?
We have a lot of SEM specialists and supporting team members in house, many of whom will be involved in your project at different stages of the campaign. You will interface with one project manager from whom you will get regular updates on your campaign progress.
Are there any setup fees?
Programmatic advertising is buying or selling of online advertising placements in an automated manner. This is possible through the utilization of data thereby making transactions decisions more effective and efficient. In addition to this automatic placements we monitor campaign results and make necessary adjustments to the campaign as it evolves over time.
What is programmatic advertising?
To show how much we care about you, we do not charge any extra fee for campaign setup. We will onboard and set your project in motion in no time. 
Got terms of service and privacy policies?
Yes. You can find out Terms of Service here and our Privacy Policy here.
Feedbacks From Our Clients
We have been chanced to create beautiful experiences for a number of clients who have now turned family. Our utmost desire is to see our client's business flourish by leveraging on the digital opportunity to increase revenue.
We thought we had everything it takes to drive our business until we engaged Smartecniqs. Aside from giving us a fantastic brand, they also set our website to standard with fast and easily accessible email accounts. Our company profile is now competing with world class. Thanks to their extremely detailed, and professional team.
Smartecniqs team are expert at what they do, they are fair, and does not stop until you are 100% happy with your project. We decided to outsource the rebuilding of our website and I must say Smartecniqs' delivery of the project was timely, cost efficient and most importantly professional. I am quite impressed of the work we've done.
Smartecniqs is definitely a digital solution company we look forward to working with again in the future. They assisted with carrying out the vision for my website update and worked through providing creative solutions and options. I was extremely satisfied with the work they completed, timeliness and attention to detail for my project.