Mining Rigs and Miner Hosting Done Right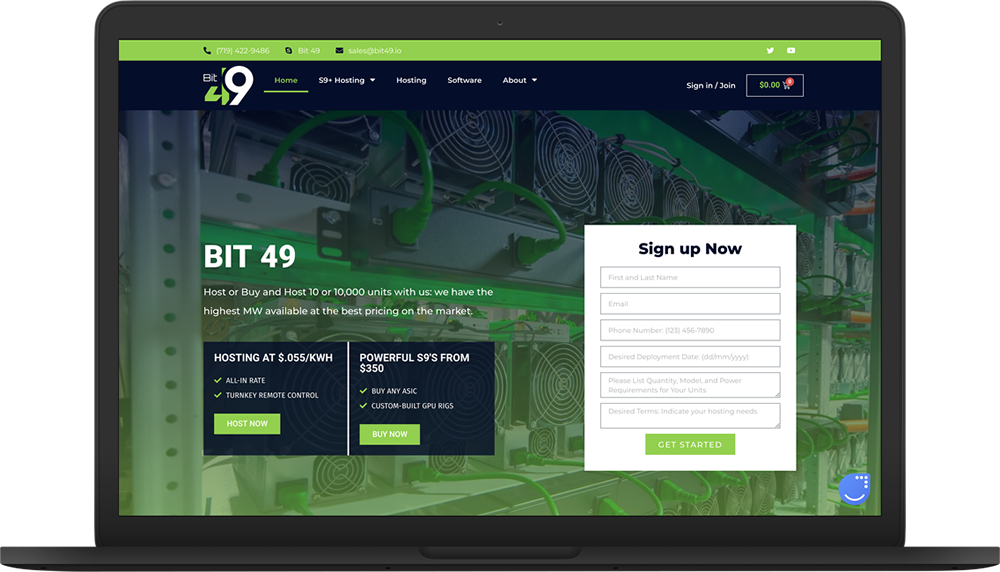 Bit49 is a U.S. based team of blockchain and artificial intelligence enthusiasts with professional backgrounds in computer architecture and business. Their mission is to make high-performance hardware hosting easily accessible to everyone. They currently focus on hosting high-performance blockchain, artificial intelligence, and graphics rendering hardware. Their company is the industry leader in optimizing price, performance, stability, and customer support.
Bit49 needed a new website to showcase their services and line-up of mining products in a more professional way as opposed to their old website.


Overall, the combination of these approach resulted in a better, more professional web presence for Bit49 Mining.