Contracts, Negotiations, Information Privacy, Data Protection Services & More...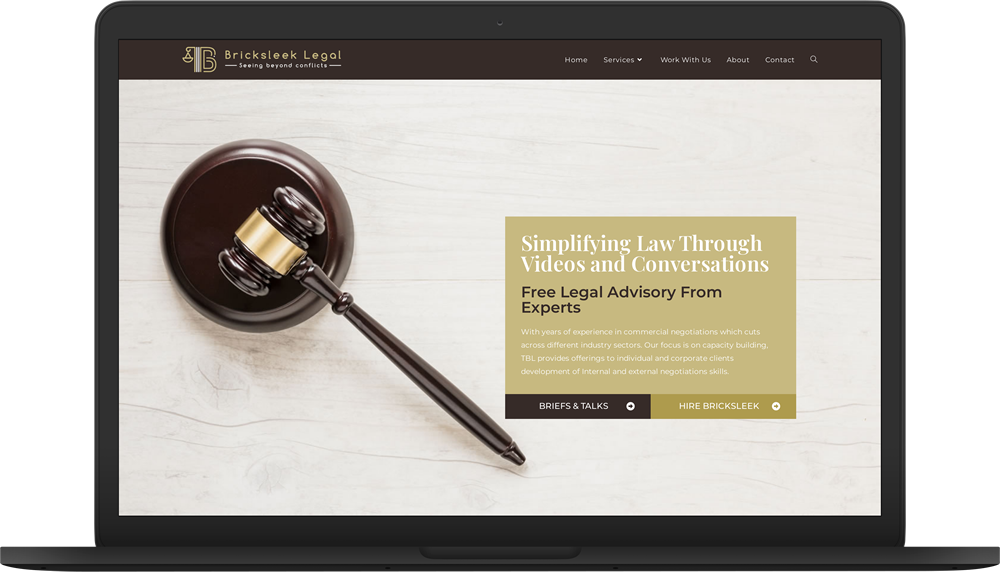 Bricksleek Legal has years of experience in commercial negotiations which cuts across different industry sectors. Their focus is on capacity building, TBL provides offerings to individual and corporate clients development of Internal and external negotiations skills in different areas.
Smartecniqs was consulted to implement a smooth digital transformation process for TBL.  First task was to establish a professional online presence for their business, implement a smooth publishing module and a way for prospective customers to reach them online.
Brand identity design: Versatile, yet simple with emphasis on the first letter of the business name. The logomark basically consist if three elements and could be used on its own, or together with its corresponding and unique logotype.
In the end, we settled for a version of the logo that accomplishes all the key brand representation Bricksleek was aiming to achieve which made both teams ecstatic on the final outcome.
Emphasis on first letter: Presence of letter 'B' on the logomark formed with sleek straight and curved lines.
Sleek lines: Presence of sleek lines on all three elements of the logomark especially used to form parallel lines in the center to show style and class.
Scale of justice: Presence of the side view of a justice scale showing a horizontal beam that rests on a central pivot point, with platforms suspended at the end.

Overall, the combination of these approach resulted in a branded professional website with fundamental features requested by the client.