Reliable Technology Partner For Elevator Installation Services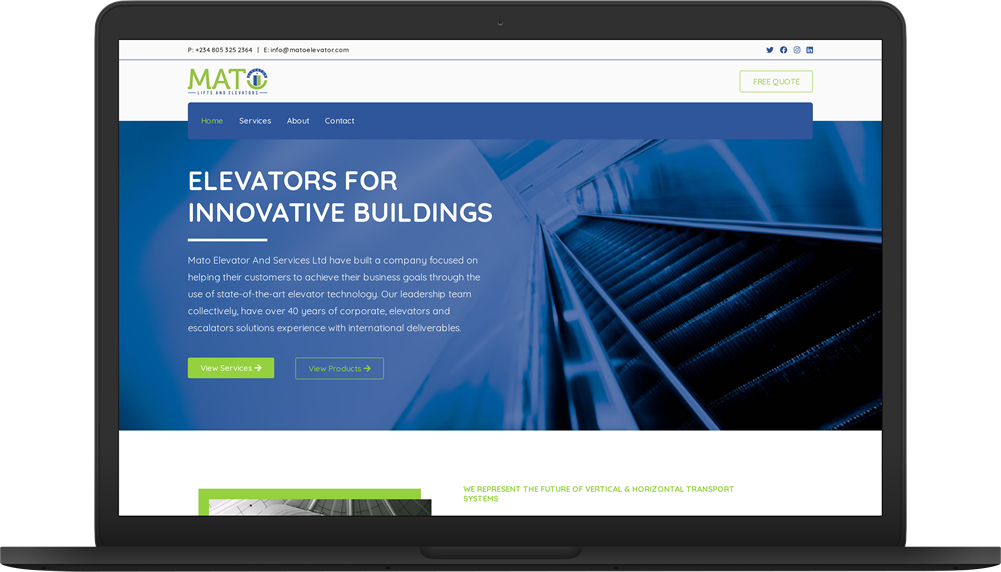 Mato Elevator is a company focused on helping their customers to achieve their business goals through the use of state-of-the-art elevator technology.
In an attempt to make their customer experience as great as possible, Mato Elevators enlisted Smartecniqs to establish a professional presence online for their business, implement a smooth publishing module and a way for prospective customers to reach them online.

Overall, the combination of these approach resulted in a branded professional website with fundamental features requested by the client.