Lifetime Tech deals and Digital marketing for Entrepreneurs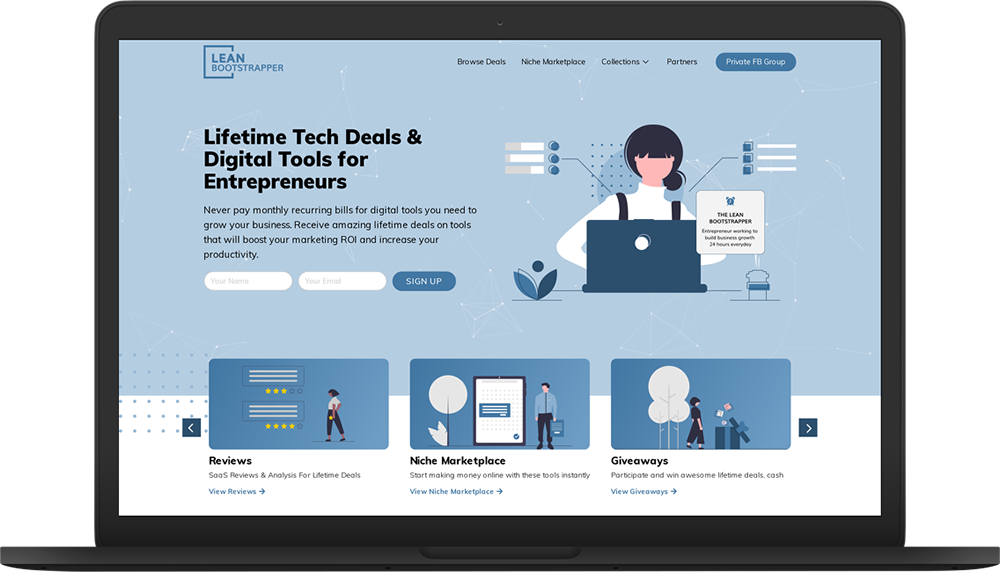 The Lean Bootstrapper was created with one aim in mind – To serve the Entrepreneur trying to develop a new BUSINESS or PRODUCT from scratch for an existing market with initial self-funding and little or no resources in the shortest possible time.
Smartecniqs  was enlisted to develop a platform to cater for two classes of entrepreneurs; The Product Launcher and Business Owner. The Product Launchers are able to use the platform as a launchpad for product introduction to the crowded marketplace and early adopters. While Business Owners are able to find and harness the right technology solution that has the potential to transform their business for better.

Overall, the combination of these approach resulted in a branded professional website with fundamental features requested by the client.