Egg donation & surrogacy partner company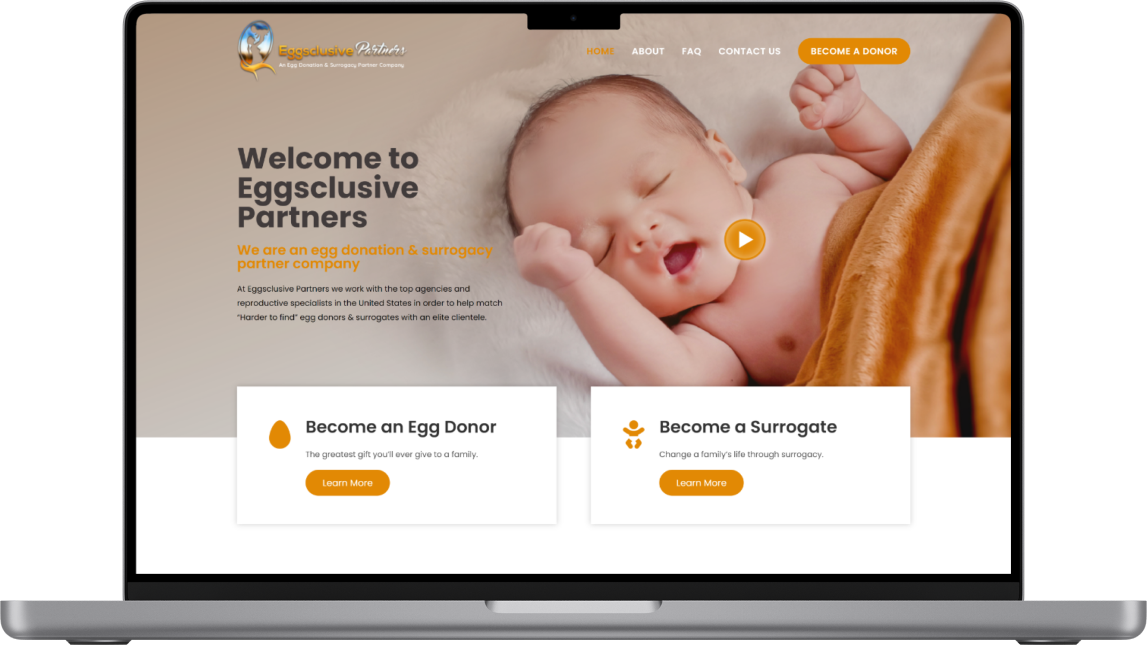 Eggsclusive partners is an egg donation and surrogacy company based in Los Angeles. The exclusive program is tailored towards the above average donor. With over 5 years of experience their donors come from around the world to help families who want to experience the joy of having a child, but have been unable to do so.
In an attempt to improve their customer experience, Eggsclusive Partners enlisted Smartecniqs to establish a professional online presence for their business, implement a smooth showcase of their service offerings, a robust and advanced donor application process and a way for prospective clients to reach them online.

Overall, the combination of these approach resulted in a branded professional website with fundamental features requested by the client.