Fabins Trailers and Truck Accessories
Full service truck accessories, truck caps, horse trailers and state inspections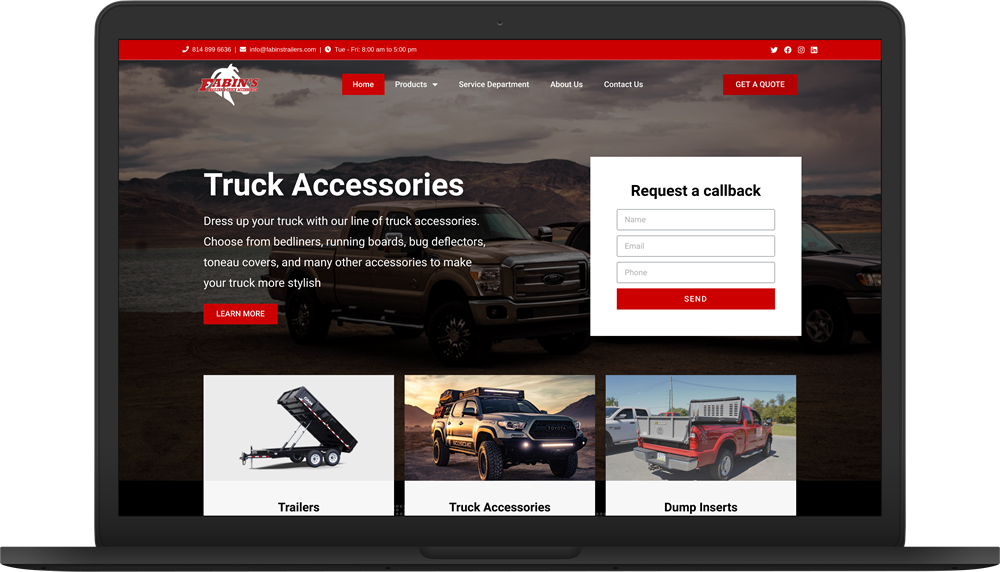 Fabins trailers is a company that offers full service truck accessories, truck caps, horse trailers, state inspections and more. Whose primary responsibility is to their customers including, the Contractors, Landscapers, Agriculturalists, Homeowners and all others who utilize and depend on their products.
Fabins Trailers needed a new website to showcase their services and a better way to categorize, organise and present their products online as opposed to their old website.

Overall, the combination of these approach resulted in a better, more professional web presence for Fabins Trailers.