Gago Custom Html5 Template
The Most Advanced Gate Opener Ever created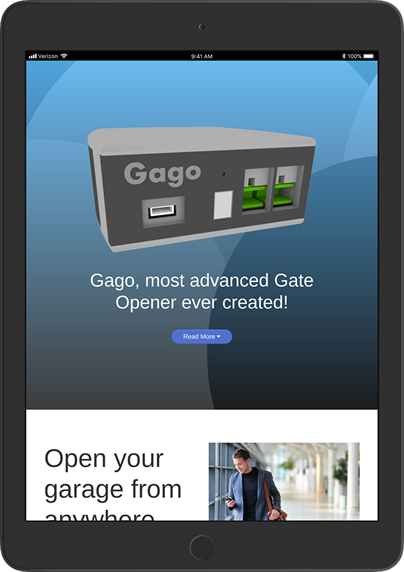 Gago is a smart garage door opener, an IoT device that is always connected to the Internet and responds faster than any other garage opener you've ever seen. Gago is not a garage door motor, but rather it turns your motor into a smart one, being an old outdated motor or a brand new one, Gago works with most of them.
In an attempt to make their customer experience as great as possible, Gategoing enlisted Smartecniq's help to establish a professional presence online for their innovative IoT gate opening device – Gago, implement a smooth showcase of the product features, a way for prospective clients to reach them online and sign up to access the product.

Overall, the combination of these approach resulted in a branded professional landing page with easy sign up features for the GateGoing website.