A multi-purpose bike app dedicated to creating a thriving community for people on bikes.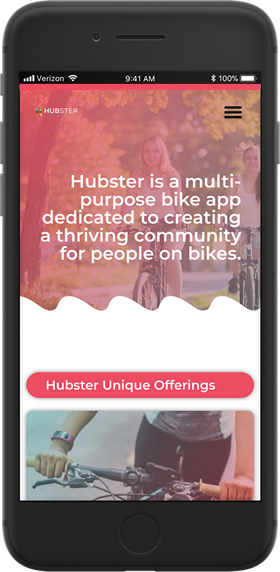 While there are many cycling apps in the marketplace, none are like Hubster, with a strong focus on creating bike riding communities for all, revenue sharing opportunities, and making cities more bike friendly places. 
Hubster needed a way to showcase their newly developed bike cycling mobile application to interested audience particularly bike lovers and cyclists, get people to download the app, engage in partner program and integrate with their larger application. To get this done, Hubster enlisted Smartecniqs

Overall, the combination of these approach resulted in a professional feature page, download access and referral program for Hubster Bike App.