Overseas Pakistani Property Assocaition
Improving Standards For Overseas Buyers Of Pakistan Property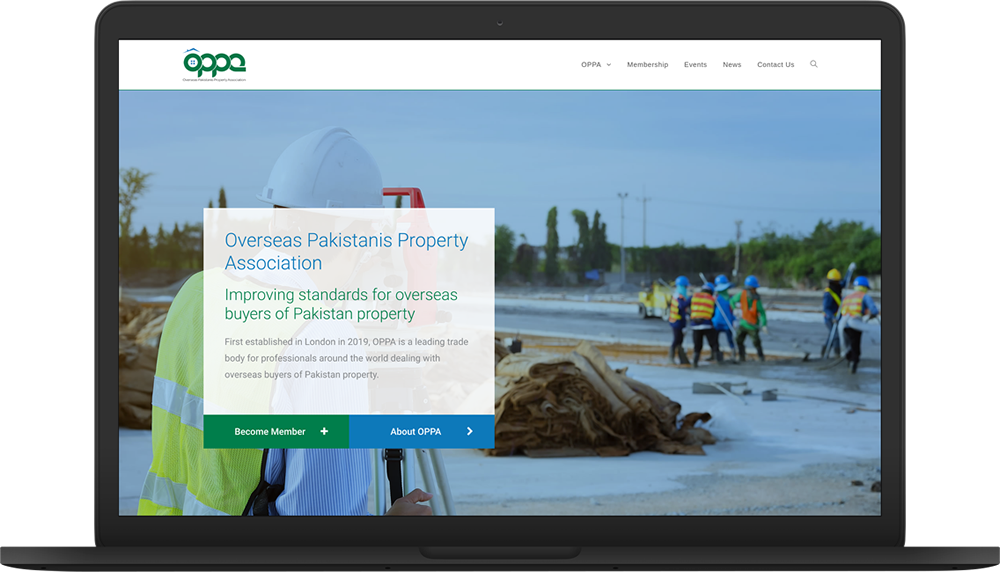 First established in London in 2019, OPPA is a leading trade body for professionals around the world dealing with overseas buyers of Pakistan property. They are a non-government, not-for-profit organisation whose aim is to improve the standards of professionalism within the Pakistani property market, helping both the industry and the public overseen by the Ministry of Overseas Pakistanis.
In an attempt to make their customer experience as great as possible, OPPA enlisted Smartecniq's help to establish a professional presence online for their members, implement a smooth event publishing module and a way for prospective members to reach them online.

Overall, the combination of these approach resulted in a professional online presence and registration module for Overseas Pakistanis Property Association.