Creating New Standards For Success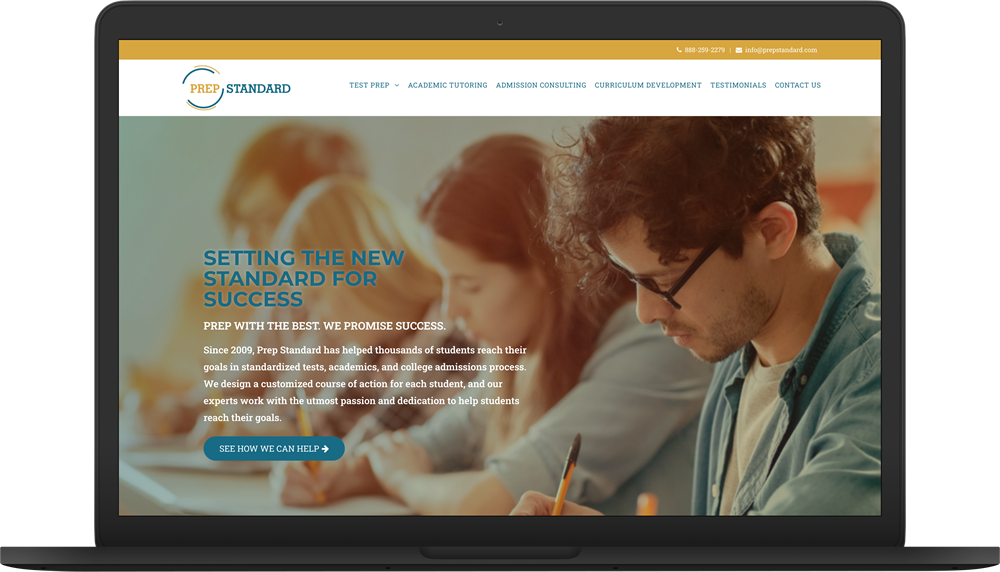 Since 2009, Prep Standard has helped thousands of students reach their goals in standardized tests, academics, and college admissions process. They design a customized course of action for each student, and their experts work with the utmost passion and dedication to help students reach their goals.
In an attempt to make their customer experience as great as possible, Prep Standard enlisted Smartecniq's help to establish a professional presence online for their education business, implement a smooth showcase of their test preparation courses, training services and a way for prospective students/clients to reach them online.

Overall, the combination of these approach resulted in a professional online presence and contact module for Prep Standard.