Senopah Custom Html5 Template
Telephony Made For A Different Kind of Customer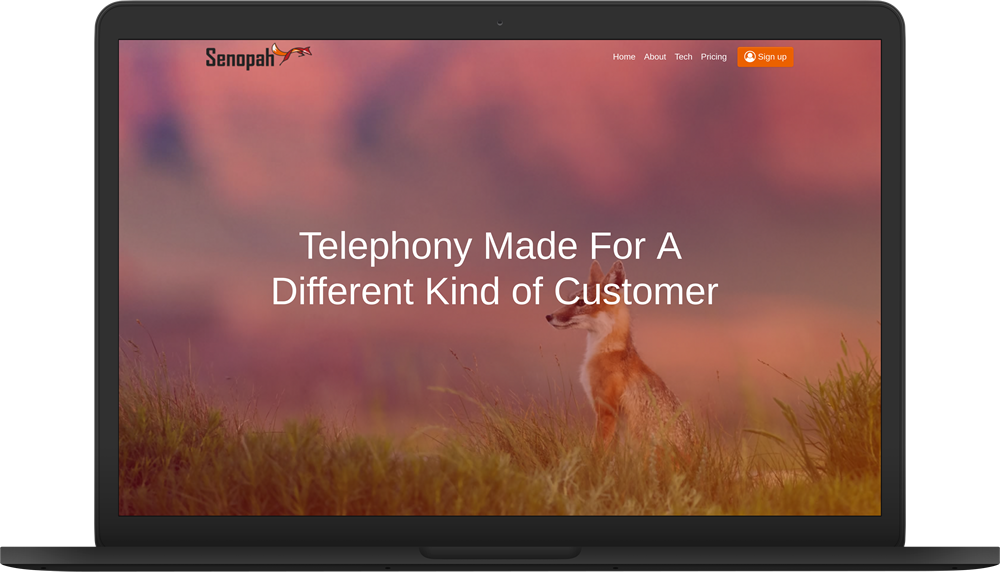 Senopah is a company that was rebuilt from the ground up to serve a different type of customer, a customer that is tech-savvy, likes to do things themselves, wants to get things accomplished swiftly and has an appreciation for high-quality services that don't break the bank. However, being fast, agile and incredibly clever, their platform is unique in many ways providing Highly scalable, distributed, geo-redundant, multi-tenant, cloud based PBX systems.
In an attempt to make their customer experience as great as possible, Senopah AKA The Swift Fox enlisted Smartecniq's help to establish a professional presence online for their business, implement a smooth showcase of their platform and a way for prospective clients to sign up to gain access.

Overall, the combination of these approach resulted in a branded professional landing page with opt in features for Senopah.