Innovative Metal Craft Designs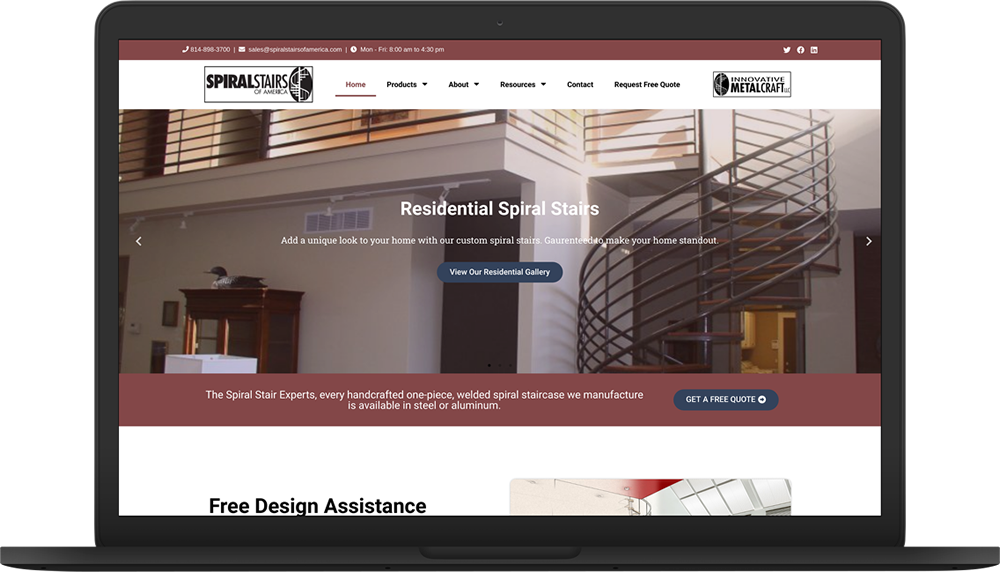 For over 40 years, Innovative Metalcraft has designed, built, and delivered the finest all-welded single piece spiral stairs and curved stairs. Whether you're a builder, contractor, or homeowner – they will work with you to design and manufacture the perfect staircase that best fits your needs. Their stairs are engineered to provide easy installation and assemblance.
Identifying the need to upgrade their old website to a modern and well organised site that communicated not only their brand, but also showcase their innovative crafts work in an organised manner. Innovative Metal Craft enlisted Smartecniq's help to establish a more professional presence online for their business.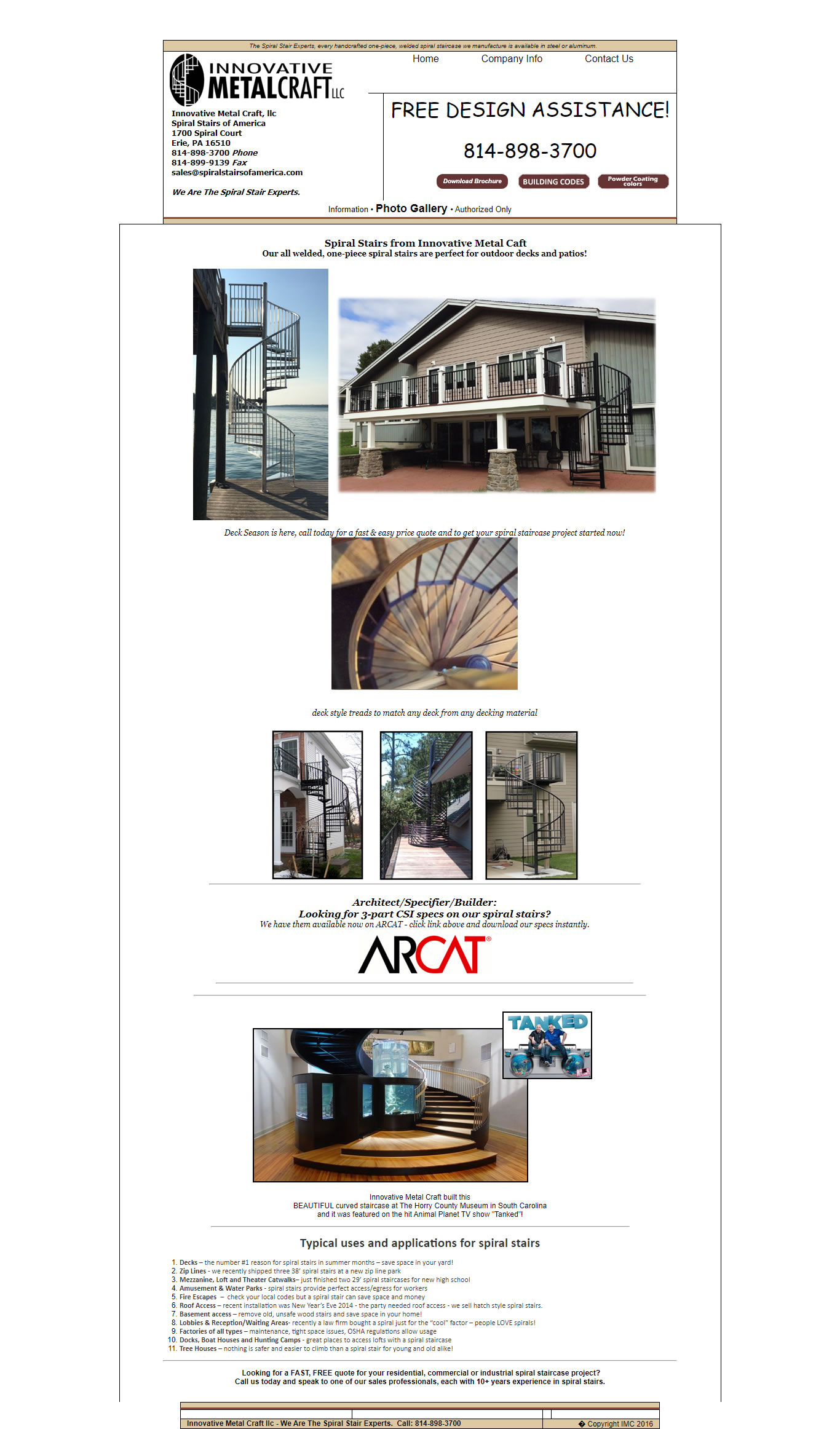 Overall, the combination of these approach resulted in a better, more organised and professional online presence for Spiral Stairs.