Your One Stop Shop For Urban Fashion Clothing, Shoes & Accessories Online.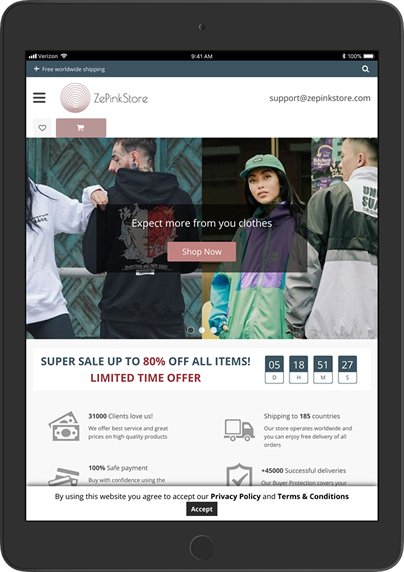 Zepink store offers best service and great prices on high quality urban fashion clothing, shoes & accessories online. With stores that operates worldwide, you can enjoy free delivery on all orders. Customer buy with confidence because they use the world's most popular and secure payment methods. In addition to this, buyer protection covers all purchase from click to delivery.
Zepink Store needed a professional approach to going digital in order to sell their products online to a global market. Issues like inventory management, order processing, shipping, tracking, international payments, user experience amongst many others were the major challenges faced at the beginning and we were able to profer sustainable solutions to these problems.

Overall, the combination of these approach resulted in a better, more professional and integrated web presence for Zepink Store online.